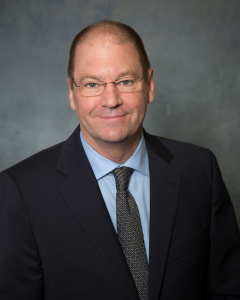 Dr. Ammon Strehlow is a 1992 graduate from Parker College of Chiropractic (currently Parker University) in Dallas, Texas.  He subsequently was selected to be the charter resident of Parker College's three-year Chiropractic Radiology Residency in Diagnostic Imaging.  He earned his diplomat status from the American Chiropractic Board of Radiology (ACBR) in 1995 and is a member of the American Chiropractic College of Radiology (ACCR).
Dr. Strehlow has been an assistant professor at Parker College in the radiology department.  He has authored articles on a number of radiographic topics and has lectured to state associations, physician & attorney seminars on topics including radiology protocols and congenital anomalies.
Dr. Strehlow is a former executive officer for the American Chiropractic Association (ACA) Council of Diagnostic Imaging (CDI) and has served his profession as an elected State Delegate for the ACA's House of Delegates (HOD).
Dr. Strehlow is currently the chief radiologist at Shield Radiology Consultants, working with physicians in Nevada and Utah.  His practice's focus is Neuromusculoskeletal radiology.